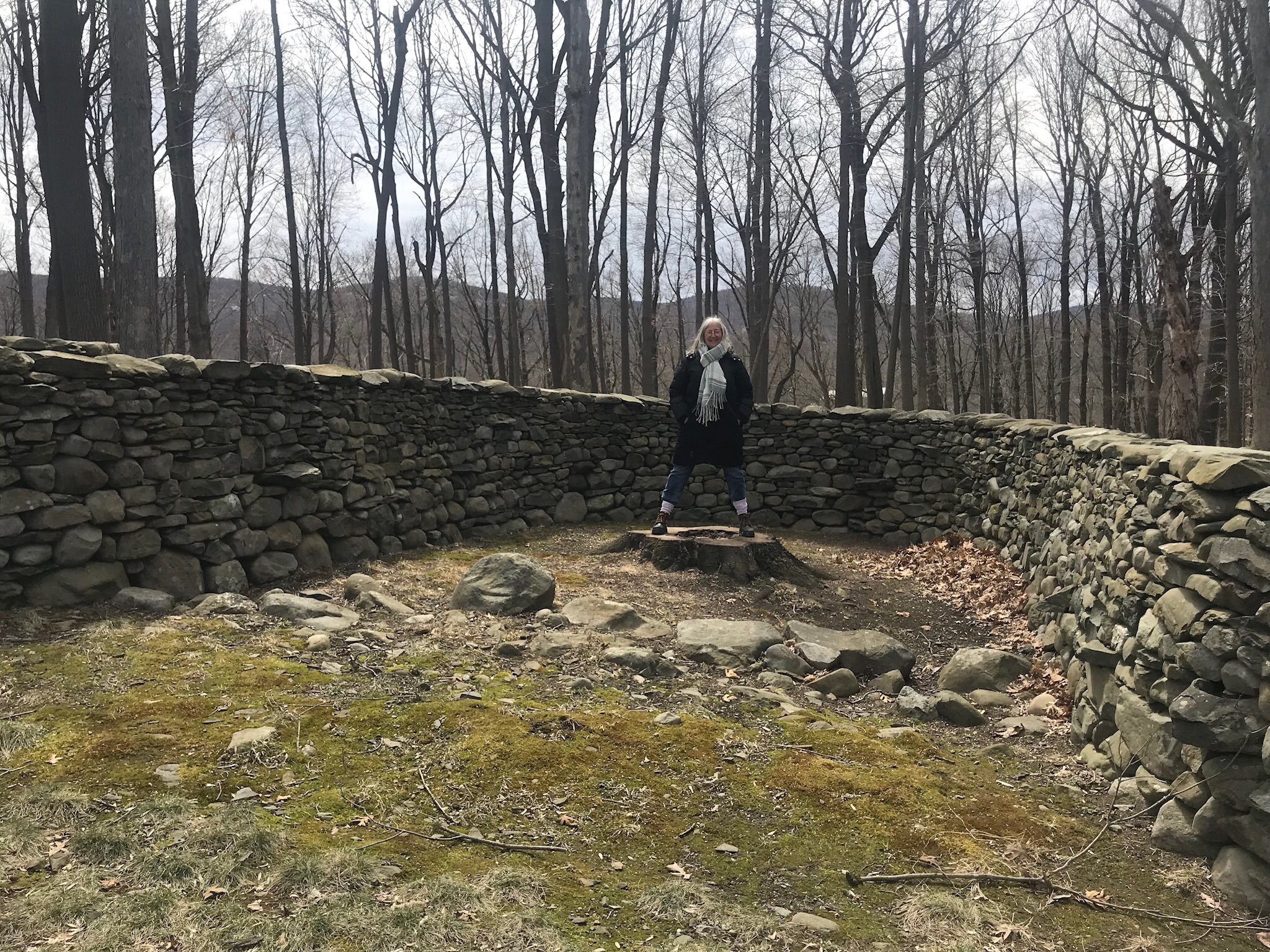 Andy Goldsworthy's exaggeratedly meandering wall installation at Storm King Art Center in new Windsor, New York State, presents all kinds of satisfying curve shapes to linger arournd in, so that if you take your time along the way, you rarely feel out of the loop .
Probably Andy's most well known work and still his largest art piece to date, the wall attracts thousands of visitors each year to the park. Driving down from Canada to see this iconic serpentine dry stone wall was something we've been wanting to do for a long time, ever since we'd seen the inspired documentary about Goldsworthy, 'Rivers and Tides'
I don't know if it still considered to be an epiphany when you fully anticipate the likelihood of it happening, but anyway, suffice it to say,
I knew seeing this amazing dry stone wall in real life was definitely not going to disappoint.
More photos of our weekend visit to Storm King to follow.
.