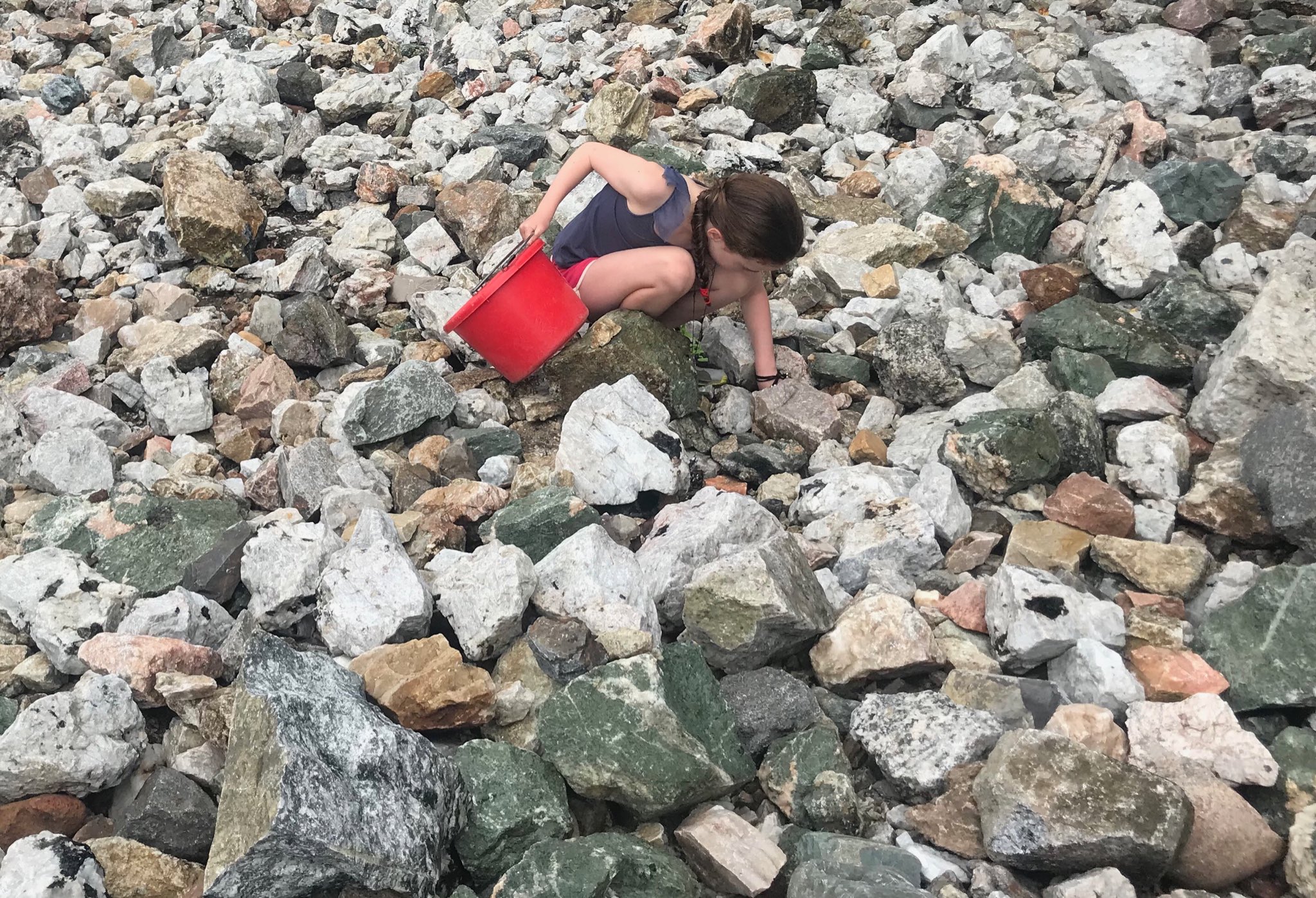 There's a rock and gem shop in Bancroft Ontario that has a special area out back set up so kids can go fishing for unusual rocks. It's 'stocked' like a lake, not with fish, but with semi rare minerals, all left over mine tailings.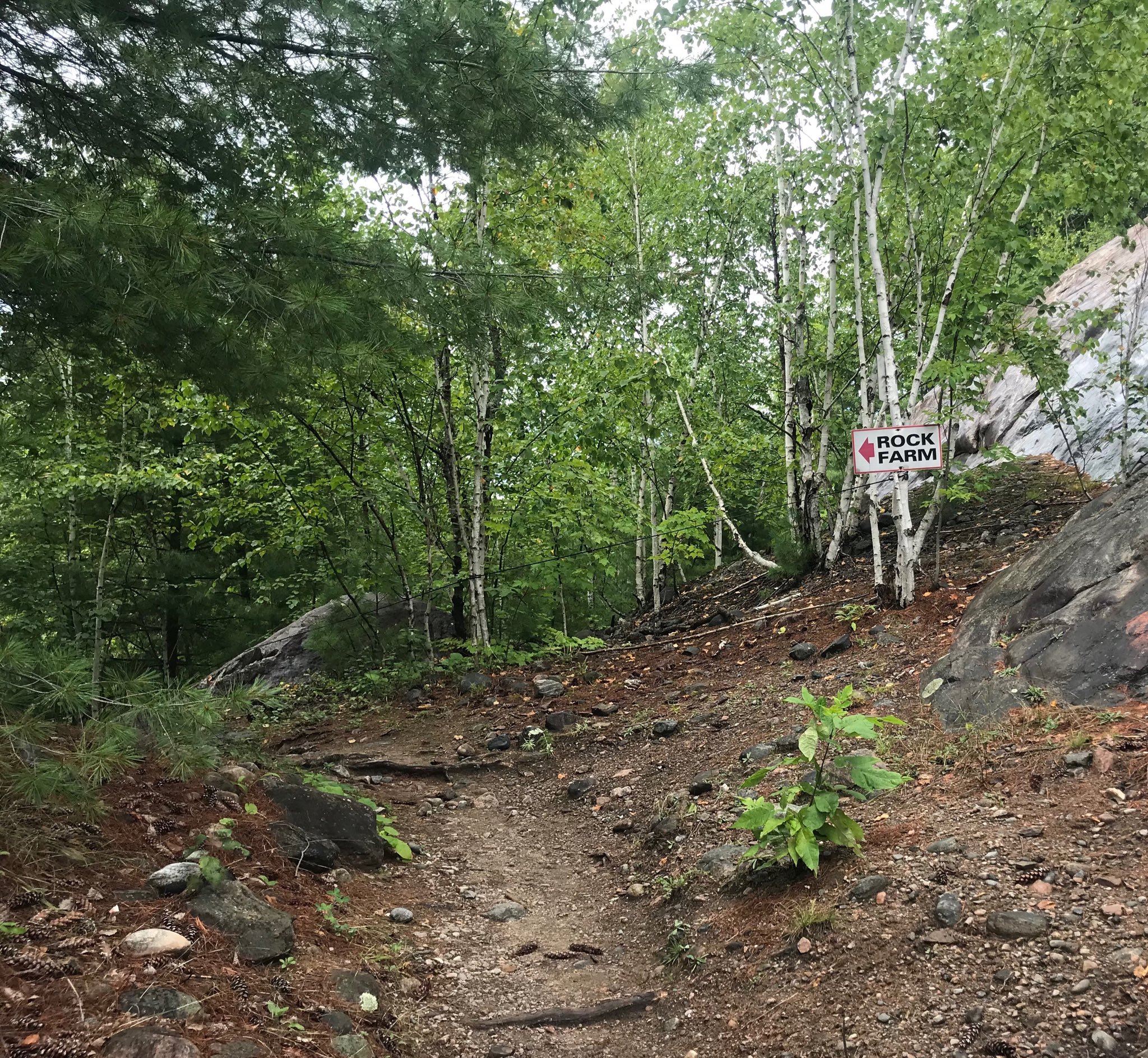 This way to a pool of natural resources.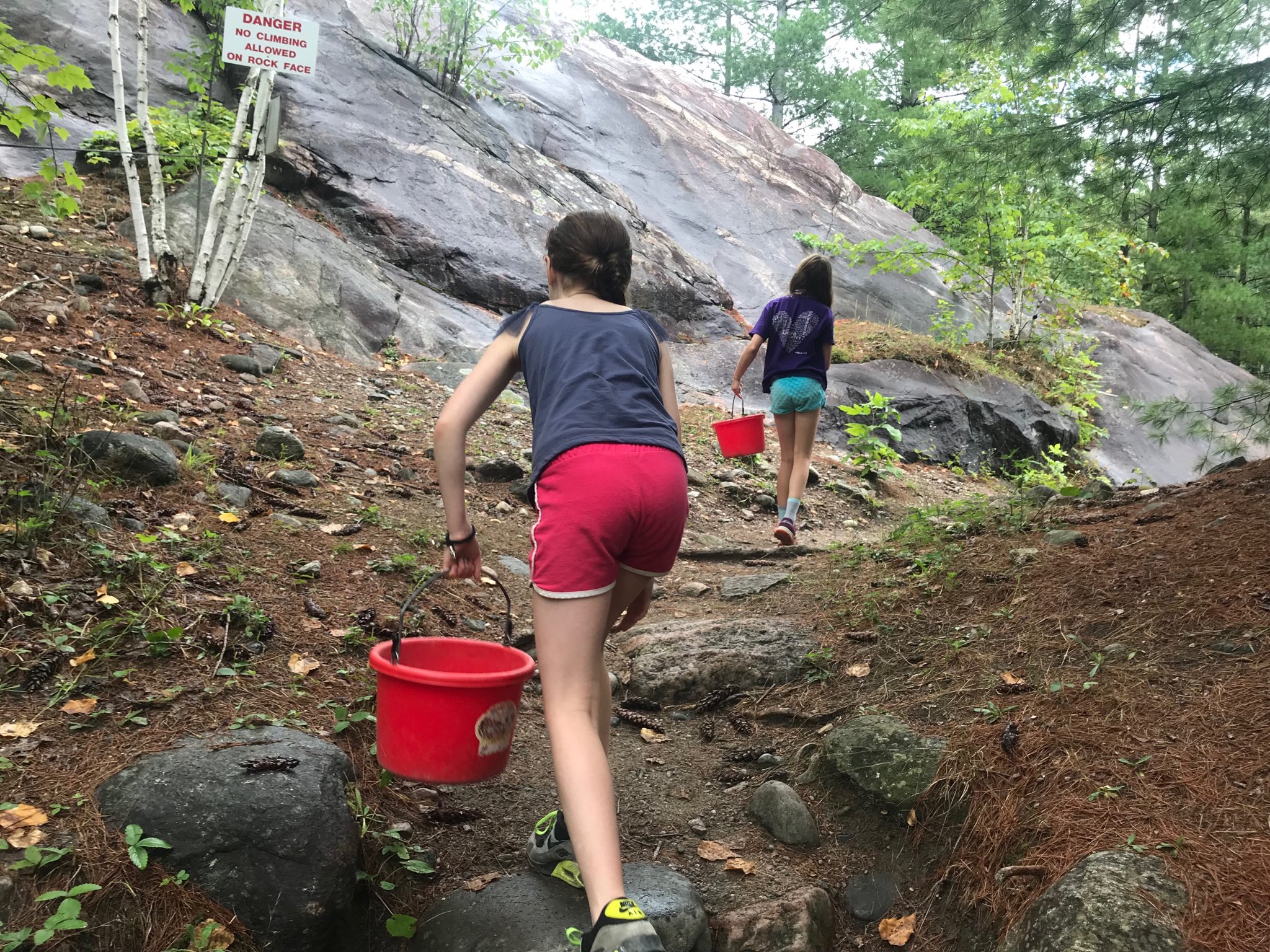 My grandkids hauling the day's 'catch' back to be weighed.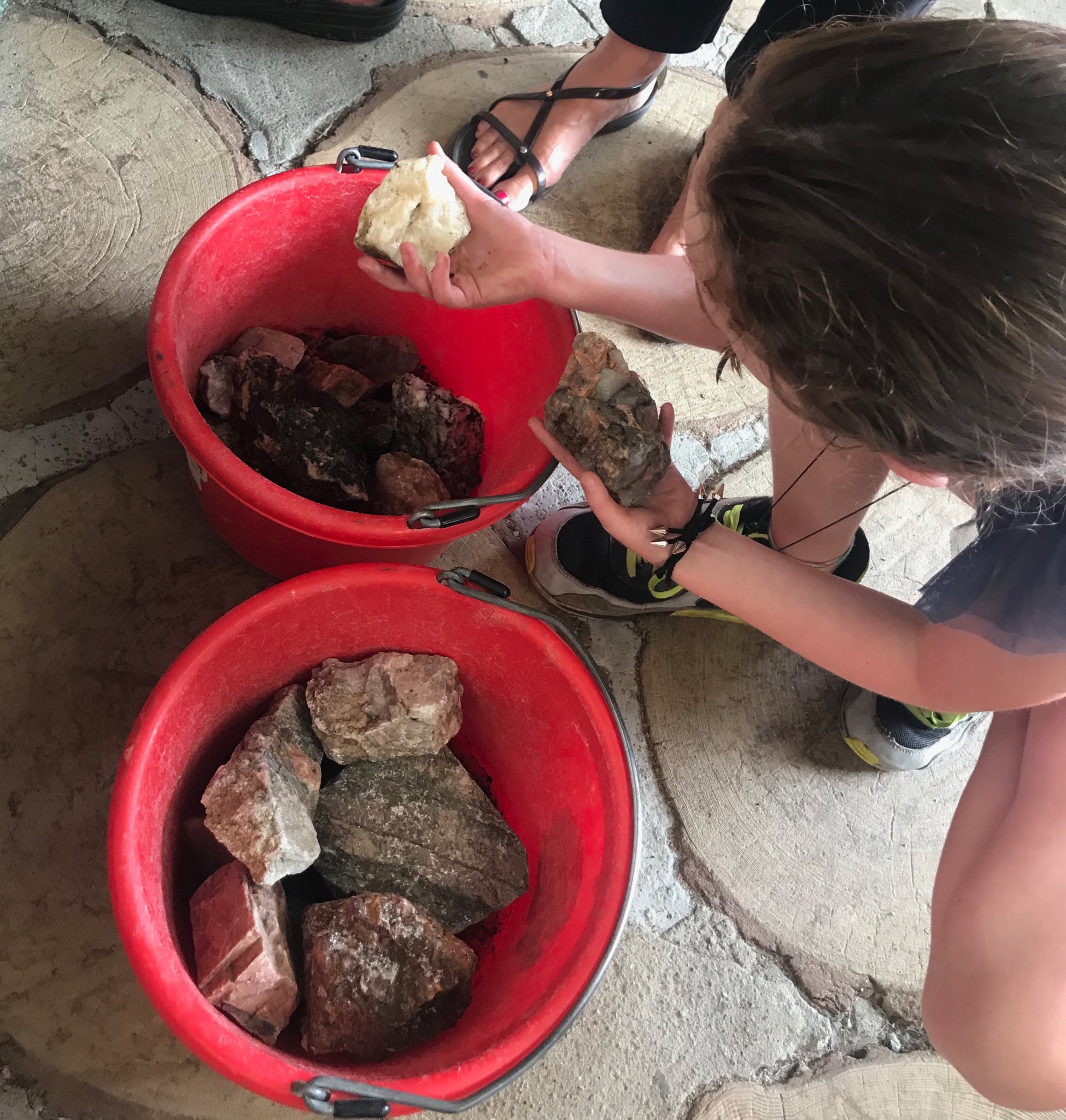 Is that a small rock basalt or just a minnow-rel?