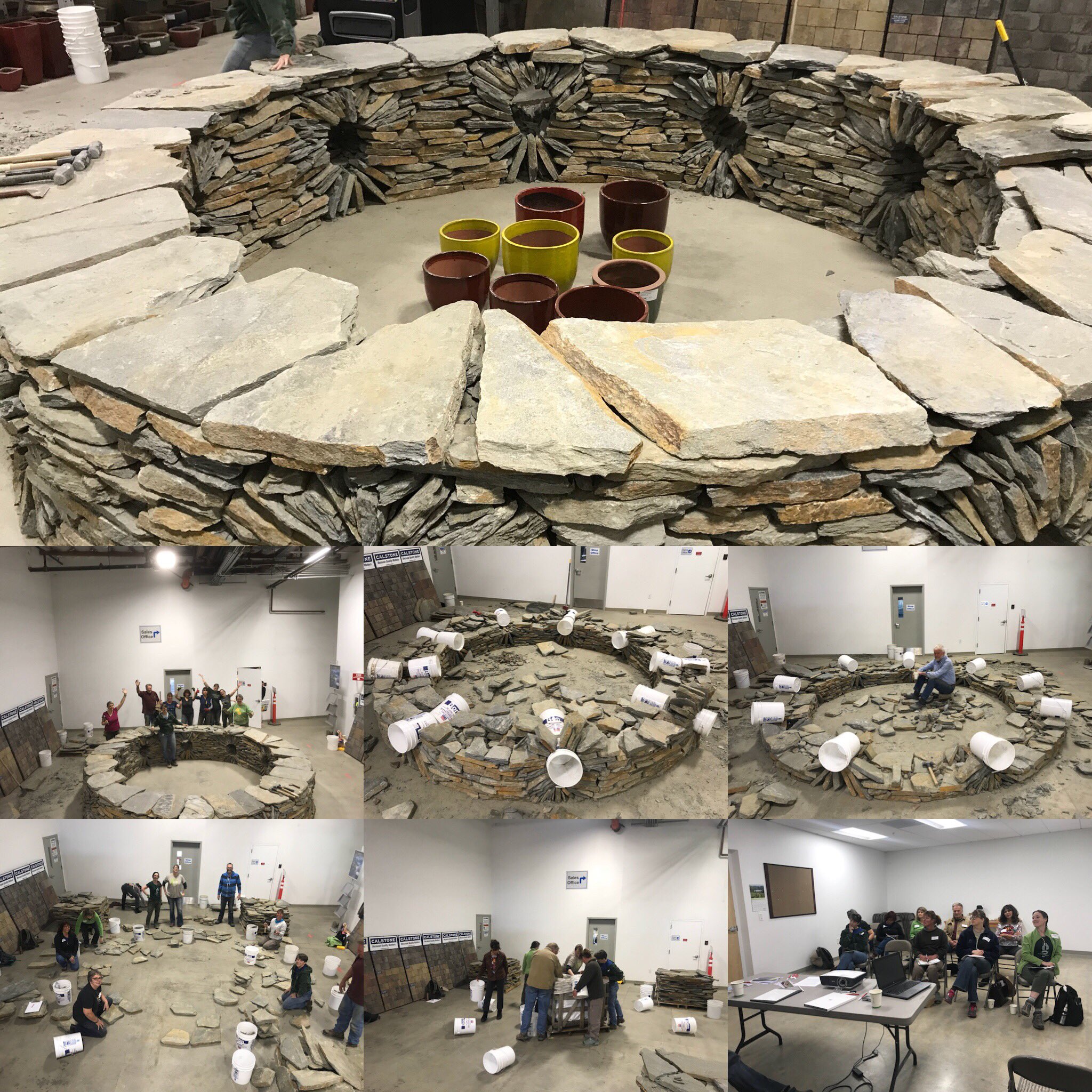 So why bother with these rather challenging kinds of workshop projects ? They're exhausting physically and mentally, and new design ideas are always a bit risky, and have a tendency to look like they could fail spectacularly . Why knock yourself out with a handful of eager enthusiasts, building all kinds of crazy schist, rather than just be safe and teach a standard course for those who have more of an experience of, and know pretty much already, what can and can not be done with, stone?
Well, it's because I'm enthusiastic about providing, ( in this case with stone )not just a eye opening , hands on building experience for beginners, but helping demystify or perhaps unlock in some new way, the human potential for ' collaborative creative accomplishment' in anything - and thus, potentially, in everything!
Ordinary people with like interests, who may never have met one another before, get to discover (with the right conditions and a with guidance from an able instructor) what bonding is all about and together make 'something' new - a 'something' very real, and at the same time quite 'magical' . The effort is worth it . Being provided an opportunity to play and build with stones structurally, those involved get a taste for creating something unique over a fairly short space of time. The structure they make is not just 'different' or just unusually massive , but often exudes a very permanent sense of proper use of space and time . In the simple act of ordering natural material we are basically enjoying the art of rearranging elements of our seemingly random existence, (often by luck ) into some meaningful expression of life. Such a fulfilling activity can make us reevaluate other things we do with our time and let our imagination take flight on any given weekend , rather than just do nothing .