Rather than us being in full control, this project morphed into something i think the stones and the landscape needed it to be. Mark Ricard , Sean and I worked in harmony together with a winning selection of material, jasper, mica schist, basalt, serpentine and gobs of local blue slate . Almost no saw cuts at all. Just fiddly crunch pulverizing with hammers shaping, and careful finesse fitting. A kind of acoustic unplugged piece that definitely 'sings'. The rolling curving wall is framed beautifully in a specially prepared clearing, (what Peter likes to call The Glen).
It was a pleasure to collaborate with Sean Adcock on this, an original design of mine, which had way more life and vitality waiting to be released than we realized when we first started building it .
It seems you can't take a bad photo of it . Sean Adcock has proved it .
Photo above by Sean Adcock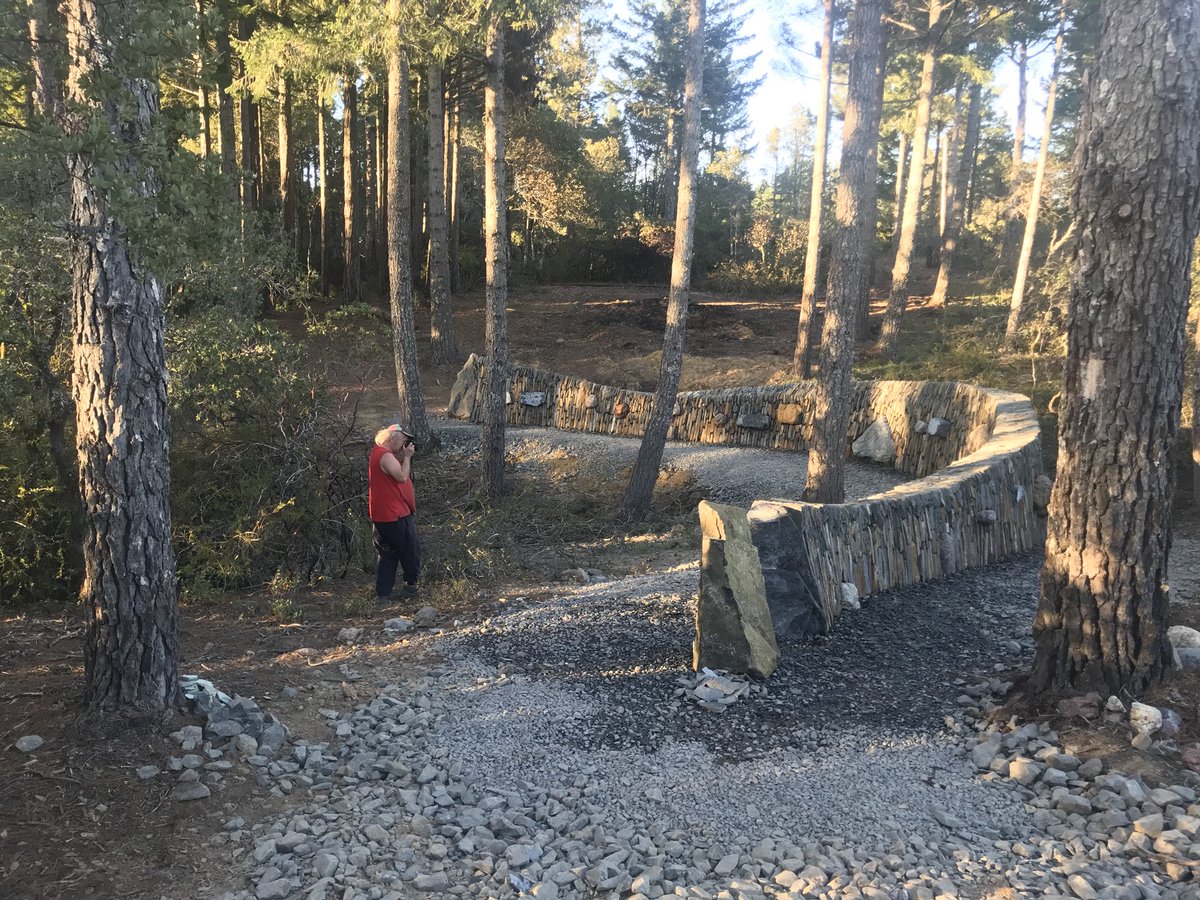 Thanks too for hearting help from Melissa Hall.