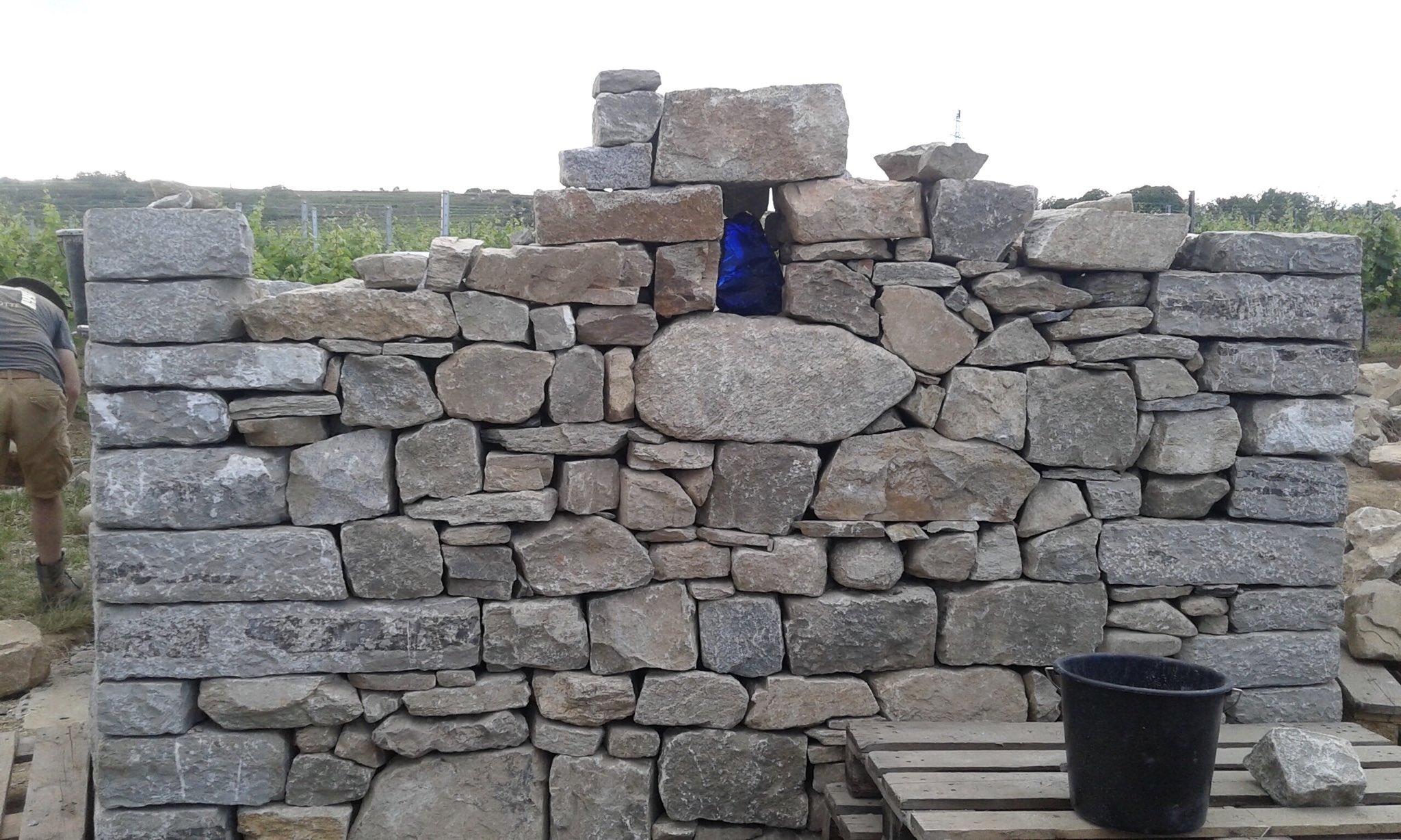 There will be several niches like this one I just completed in the five sided hut we're building at Wein and Stein festival in Langenlois Austria .There will be a chunk of blue green or red stain glass that lets the light into the vaulted roofed interior. There is a beehive of activity today trying to get the hut to a height we will still need to leave for Helmut and his capable crew to finish before the end of July for the gardening school's special celebration .
Several types of stein are being used in the construction of the hut including dense limestone and dimensional and irregularly shaped granite. There are many different students and professionals in the project. The challenge is to get the Stein and the volk to work together.
I have been so impressed with the hospitality and provision of those hosting this event. There has been a much appreciated routine of good tasting Austrian cuisine and an amazing variety of refreshments each day.
The project has taken five days now and during this short time I have made many new friends and been reacquainted with others I've had the pleasure of working with before (from Ireland Austria and Germany) who all have discovered this same love of stein. It's a wonderful niche to explore.