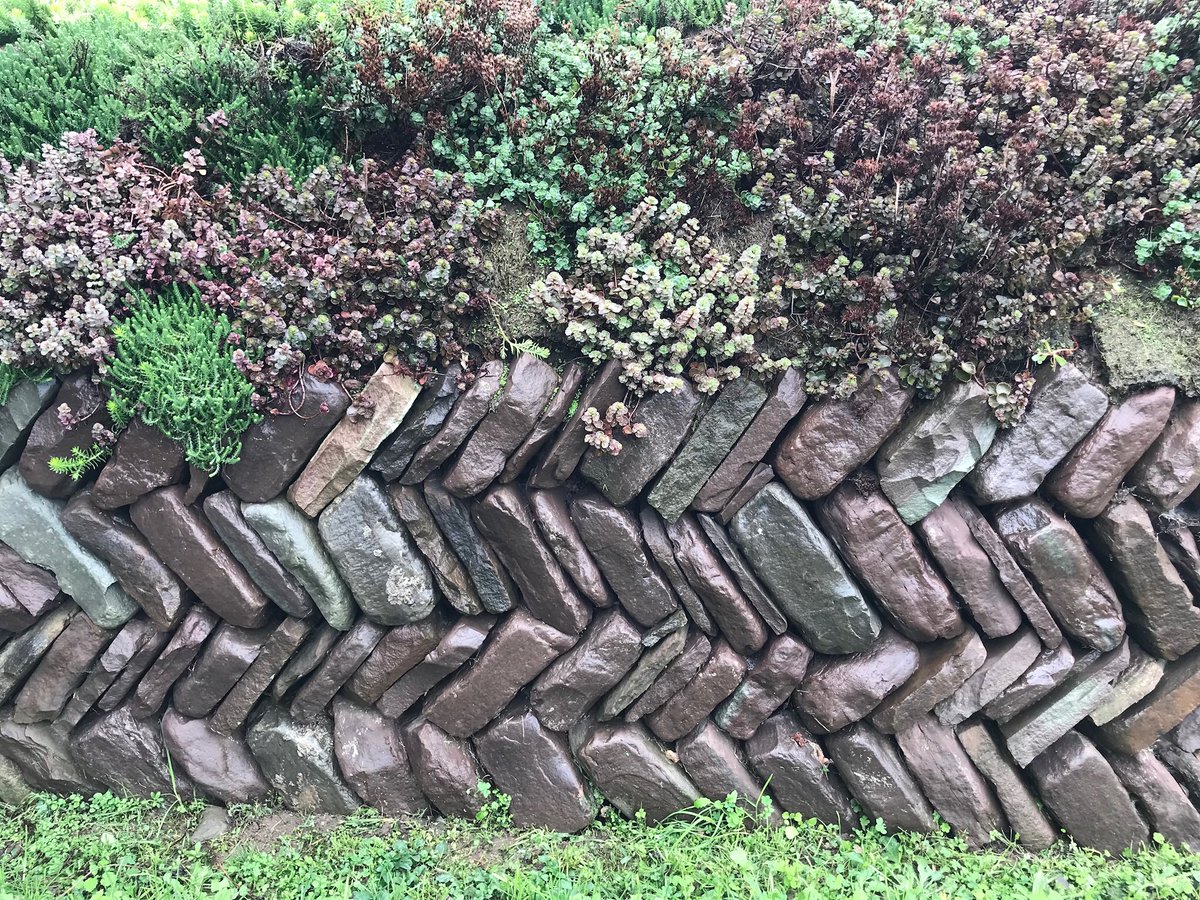 Last weekend I revisited Sara's Garden and took this photo of the 'Irish Ditch' wall that we built several years ago at the dry stone workshop I was asked to teach. The sedum has grown in beautifully. The herringstones appear to have almost melted into each other and have somehow
taken on more purplish tones.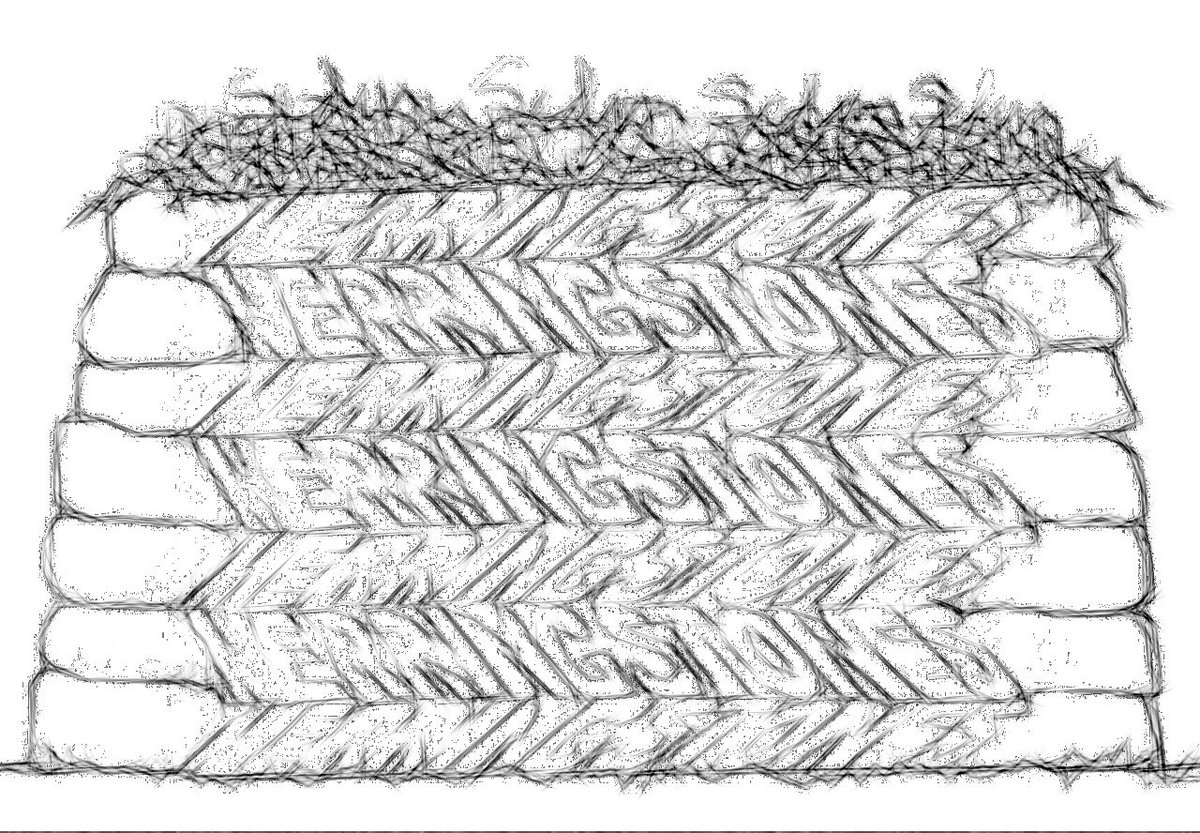 Maybe trying to come up with a variation of the wall shaping the stones to look like actual letters might be introducing a bit of a read herring.