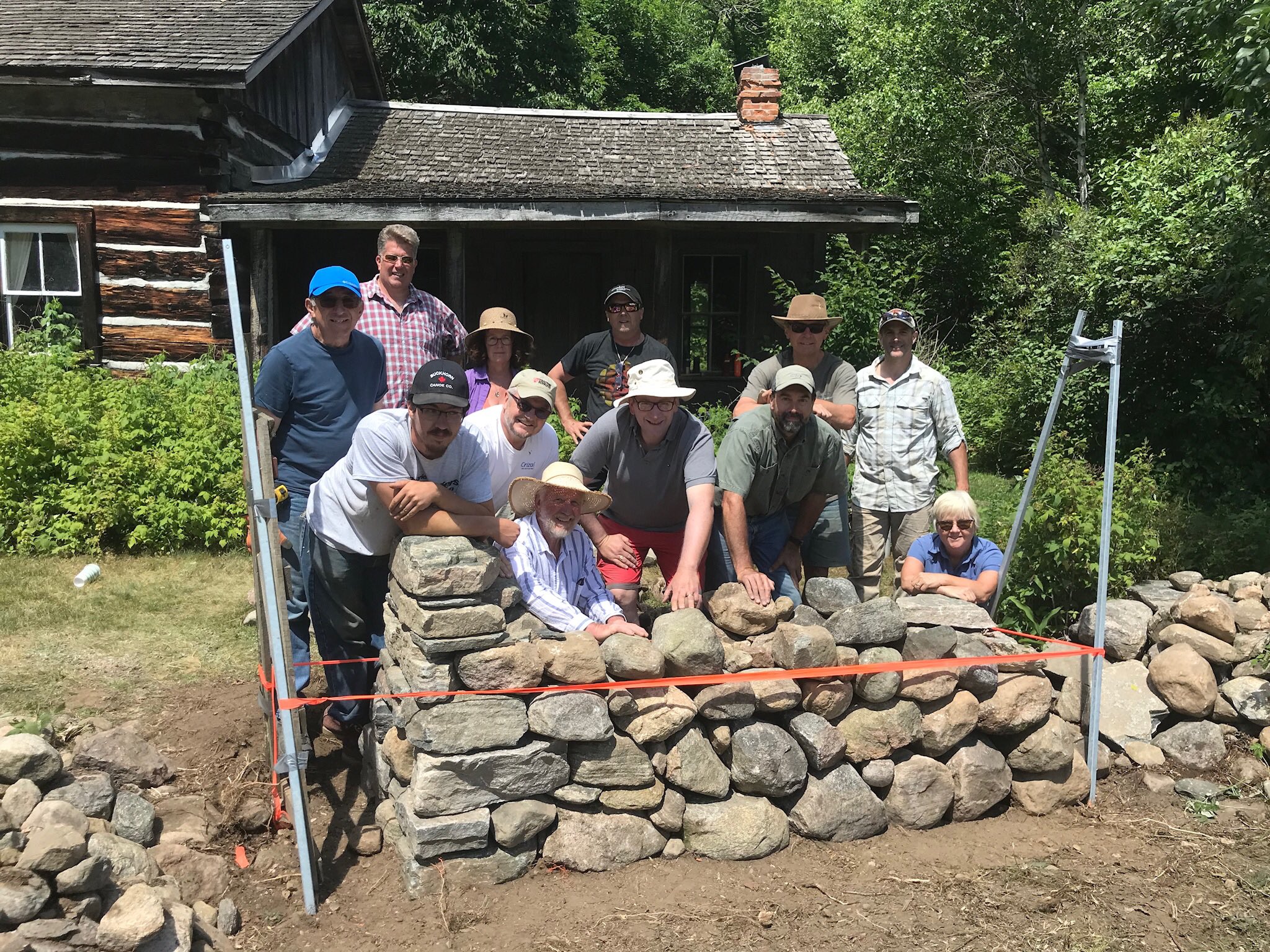 Last Friday, after completing four days doing the boat
/bench installation on the shore of Head Lake in Sam Slick Park, I moved inland with my students to do a half day of dry stone wall instruction along the perimeter of Haliburton Highlands Museum property near HSAD.
The fieldstone material here is very different from the quarried material we were using before. Rounder, weathered, and distributed long ago by the glaciers. These particular stones had been piled here at the time the museum opened and were waiting to be made into a replica of a historic wall settlers might have constructed after clearing the land. (Perhaps the bigger ones would have been dragged off the fields in a traditional 'stone boat')
They would however, have been difficult to form into any kind of sculpture of a 'boat'.
They would all rather just be part of a 'dry' stone wall.